Blanket And Roller Wash Printing Ink Roller wash
Blanket Wash is a solvent based Roller Wash that fit a variety of needs.
A relative fast drying wash that can be used on the offset blanket as well as the inking rollers of the printing press.
Application: suitable for all kinds of Offset Printing Ink, thermosetting ink. safety, environmental protection, energy-efficient.
Offset Printing ink roller wash Features:
* Excellent solvent power, thorough and quick wash up.
* Safer working conditions, less restrictions for transport and stocking.
* Water miscible, ink and paper residues can be removed in one step.
* Contains Corrosion Inhibitors, for protecting sensitive press parts.
* Low swelling effect on rubber compounds, gentle to the rubber rollers and blankets.
* Low flammability, no damage to seals, pipes motors and other components.
* Free of aromatic solvents, low odor.
Ink roller cleane
How to use and technical instructions:
1. Put a proper amount of Blanket and Roller Cleaner in a small plastic bottle. Drill a small hole with a diameter of 0.5 mm on the bottle cap.
2. Check if the scraper is in good condition. If it is damaged, it should be replaced.
3. Check if the ink roller is horizontal and it should be replaced if it is too old (otherwise the amount of cleaning agent will increase during the cleaning process)
4. Check whether the rotating roller, Ps Plate , and ink roller are completely separated, Separate cleaning can wash quickly and clean.
5. Before starting the machine, spray the cleaner on the ink fountain and the rotating roller. After the ink roller is washed, scrub the ink fountain and turn the roller.Turn on the machine (up to the highest speed) and then sprinkle the proper amount of Ink Cleaner on the ink roller and spray it back and forth 2-3 times.The interval between showers is 15-20 seconds (large machine time is longer). Wait 1-2 minutes after operationTighten the ink (this should be paid special attention).
6. After tightening the ink scraper, the connection between the ink scraper and the ink roller is good, and the ink on the ink roller is completely scraped off after about 1 minute.If the ink roller is not clean, you should continue to add the appropriate amount of ink cleaner to the ink roller until it is clean.
7. The rubber roller is cleaned. After the water is flushed on the roller, the ink scrapes off the milky white liquid. After the flushing continues until the scraper is clean, it can be stopped. The entire cleaning process takes 4-5 minutes.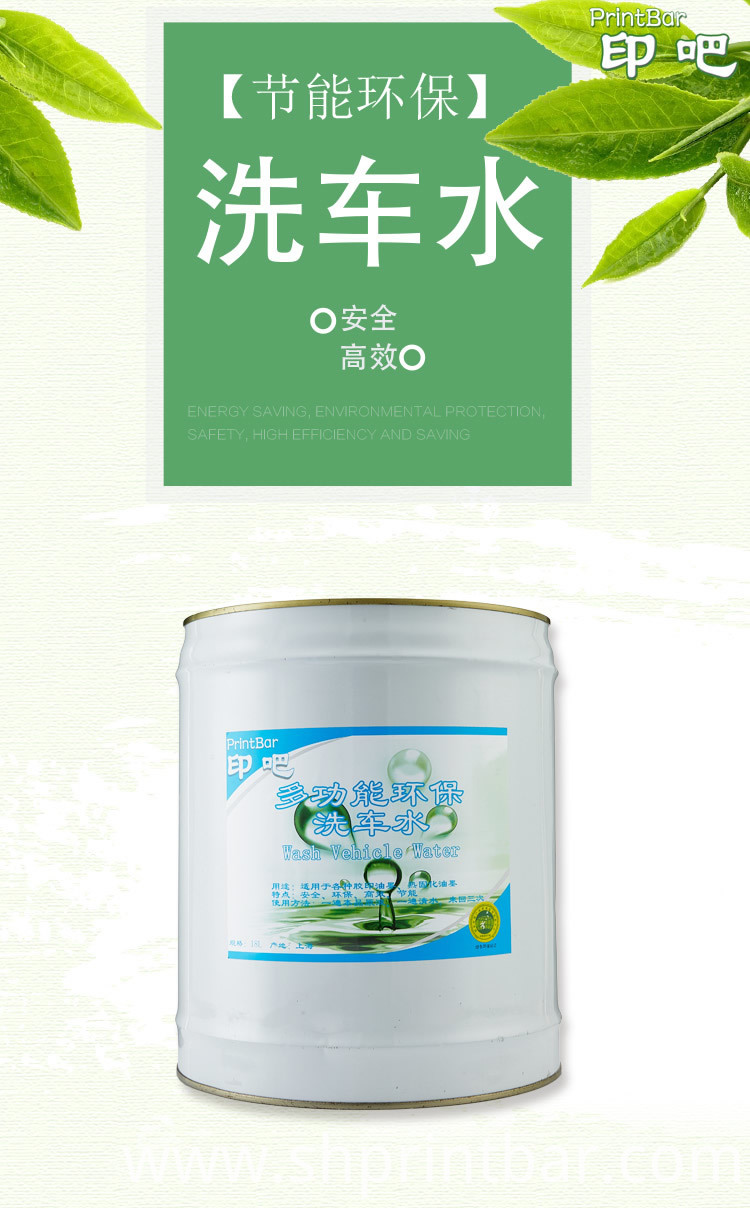 Looking for ideal Inkjet Cleaning Fluid Manufacturer & supplier ? We have a wide selection at great prices to help you get creative. All the Cleaning Ink Roller are quality guaranteed. We are China Origin Factory of Printer Rubber Roller Cleaner. If you have any question, please feel free to contact us.
Product Categories : Ink Cleaner Solvent > Blanket And Roller Wash